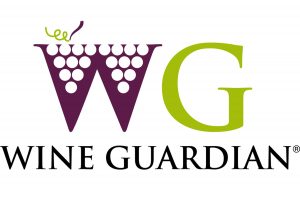 Wine Guardian Wine Cellar Cooling Systems
Actively and precisely control temperature AND humidity
Energy efficient = Reduced energy costs
Very quiet cooling and humidification units
Built with commercial-grade, durable parts
Through-The-Wall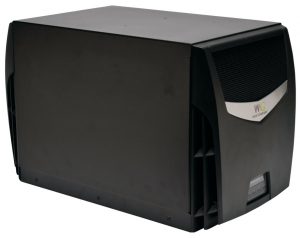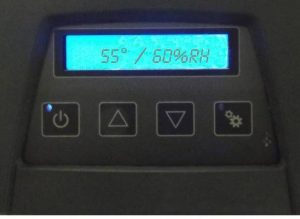 Our sleek and modern designed Wine Guardian Cooling Systems come in 2 sizes and can refrigerate small and medium sized wine rooms up to 1,500 cubic feet (or 40 cubic meters).  Compared to other wine cellar coolers in its class, these TTW units are the quietest while they maintain the ideal temperature and humidity for you wine.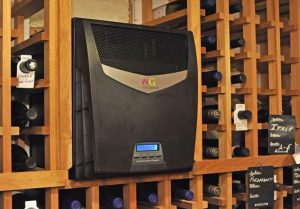 Split Systems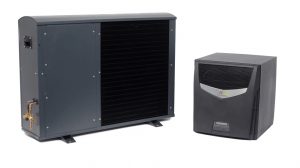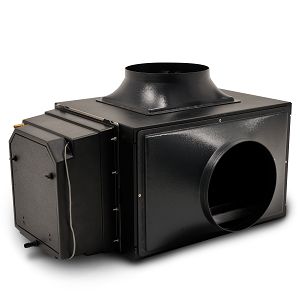 Our Wine Guardian Split Systems are available in ducted and ductless models and come in 4 sizes.  If you have a small residential wine cellar or a massive commercial wine storage area in a restaurant or retail wine shop, we have a cooler for you.  Since the Split Cooler Systems have 2 parts that are connected by refrigeration lines, they offer tremendous flexibility of where they can be installed.  The 2 parts are: (1) the evaporator unit will be close to the wine cellar or inside of it, and (2) the condensing unit will be located remotely either in a mechanical area, storage area or outside.  Your Ducted evaporator will be located in an attic, basement or adjacent room and the air will be ducted into/from the wine cellar.  Alternatively, the Ductless evaporator will be located high up on a wall in the wine cellar.  Both of these are very quiet and have almost no vibration.
This is the Digital Controller for the Wine Guardian Split Systems and Self-Contained Ducted Systems.  It also controls the Humidifier.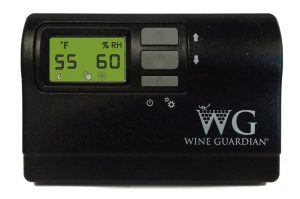 Self-Contained, Ducted Systems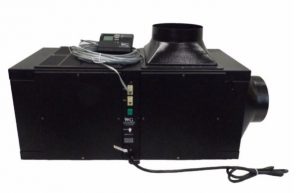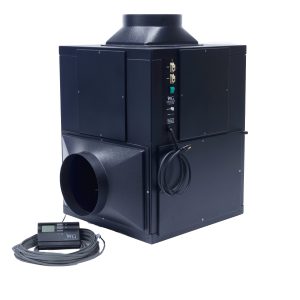 Completely self-contained, ducted systems are among
the most versatile cooling systems on the market.
Their design allows for easy installation and maintenance
in both commercial and residential settings
while providing optimal temperature and humidity
control. Now also available in a vertical configuration.
Ducted System Humidifiers & Stand Alone Humidifiers
Available for ducted and ducted split systems
as either integrated or freestanding units. The
freestanding version can be used with any wine
cellar air conditioning
system, while the
integrated version
can only be mounted
to a Wine Guardian
system. Both types are
designed to increase
humidity levels in
commercial or residential
wine cellars.
extremely quiet